Moon Hollow Story
Built and beloved by Michael and Xochi Birch,
Moon Hollow's magic lies in its reliance on sustainability and nature's life cycles.
—
Tucked away in the Moon Mountain District of Sonoma is Moon Hollow Estate, a family-owned ranch, vineyard, and farm. The 740-acre property, that spans both Sonoma and Napa counties, is a scenic and sprawling domain brimming with fresh fruits, grazing goats, and the occasional blanket of the Bay Area's signature fog. Built and beloved by Michael and Xochi Birch, Moon Hollow's magic lies in its reliance on sustainability and nature's life cycles.

At the heart of Moon Hollow is its stunning vineyard, featuring varieties of Cabernet Sauvignon, Cabernet Franc, Grenache, Syrah, Mourvedre, Sauvignon Blanc and Viognier. The high elevation of this CCOF-certified vineyard, as well as it's specific coastal climate and surrounding vegetation, promotes complexity and herbal notes throughout Moon Hollow's distinctive wines. Each bottle tells the story of this very special plot of land.

The ranch is home to various heritage breed livestock including Kunekune Pigs, Babydoll Southdown Sheep, and Nigerian Dwarf Goats. Several breeds of chicken, as well as Ancona Ducks can be found throughout the property.
---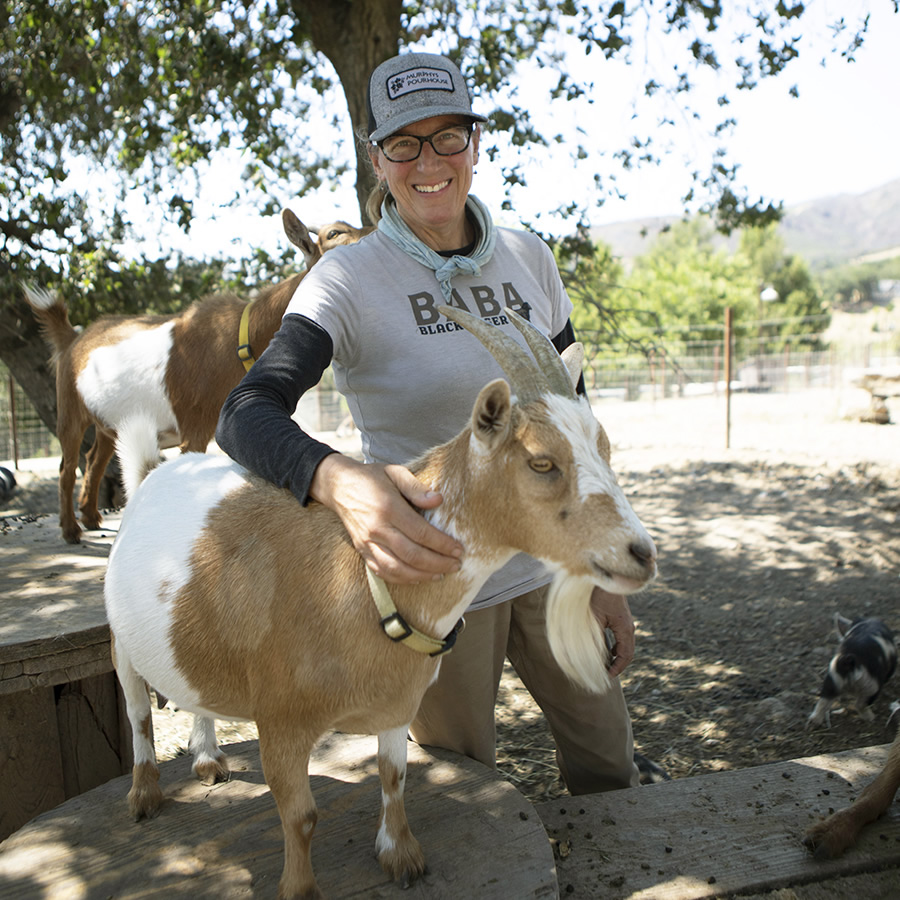 —
SUZANNE HARMON, Gardens and Livestock Manager
Growing up in Sonoma County, Suzanne Harmon's passion for living things began at an early age. Driven by the desire to learn more about the natural world, she earned an Associate Degree in Science at Santa Rosa Junior College and a Bachelor of Science in Biology: Concentration in Botany from San Francisco State University. Botany, vegetation ecology and mapping work throughout the state of California on behalf of the California Native Plant Society, the California Department of Fish and Game and the California Invasive Plant Council gave her the privilege of working in many diverse ecosystems throughout California, learning firsthand many different approaches to land management and stewardship of the land.
As Gardens and Livestock Manager at Moon Hollow Ranch, she draws upon these experiences to integrate different aspects of ranch operations into the natural environment of the property, using regenerative grazing for carbon sequestration, invasive plant management and fire fuels reduction, while working to preserve and improve habitat for native wildlife and plants, including several rare or endangered species of plants endemic to the area. A long-time gardener, her work in conservation extends to the preservation of heirloom garden and food crop species as well heritage breeds of livestock, integrating the protection of our agricultural biodiversity into the ecosystem as a whole to protect these irreplaceable genetic resources.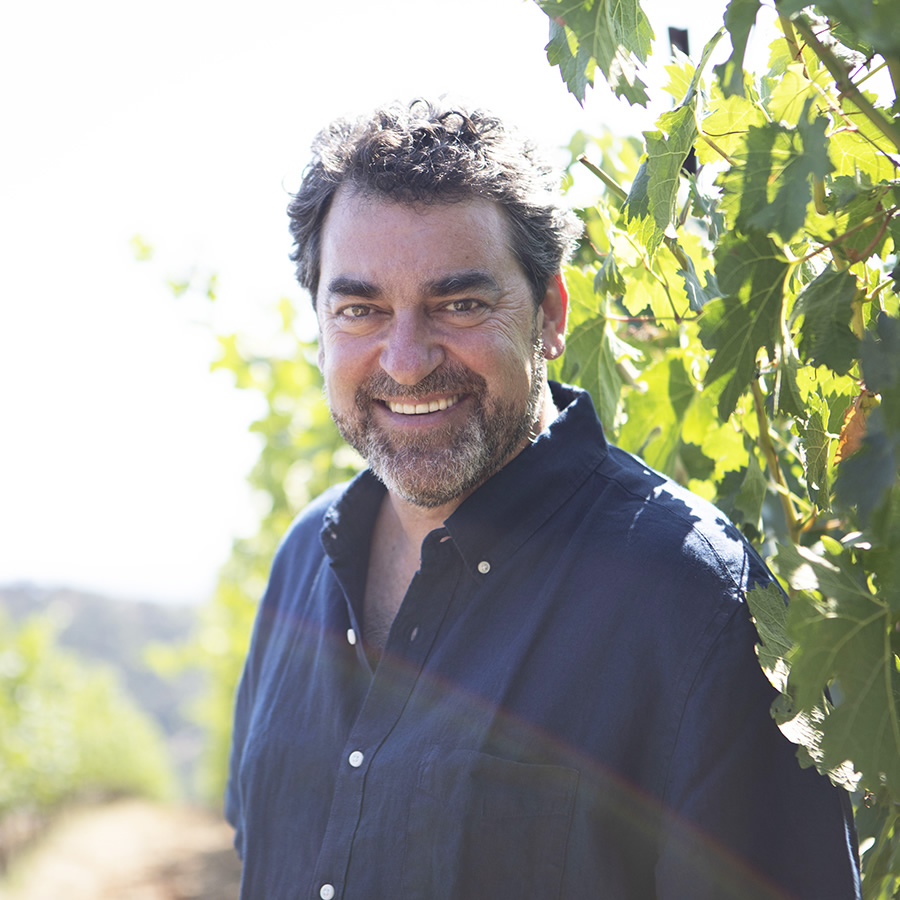 —
CHRISTOPHE TASSAN, Wine Director
World-renowned sommelier Christophe Tassan began his career in the early 1980s at his family's Michelin star-awarded restaurant l'Auberge de France in his hometown of Avignon. As a child of Provence, Tassan grew up on the banks of the Rhône River, giving him unprecedented insight into this historic wine region and fortunate access to the cellars of the local vintners, winemakers, and vine growers. His passion for the Rhône Valley blossomed into a full-blown career in the wine world, eventually earning him the Meilleur Ouvrier de France Sommelier Award in 2004 and a coveted role as the Wine Director at San Francisco social club The Battery.

Tassan draws inspiration from his Italian-born grandfather and father who taught him the ins and outs of the craft from an early age at their family's vineyard, as well as the harvest internships he served at several Rhone Valley estates. Tassan's well-rounded education is evident in his work with Moon Hollow Estate, where the wine is teeming with complex flavors and authentic charm from the organic life cycle of the ranch itself.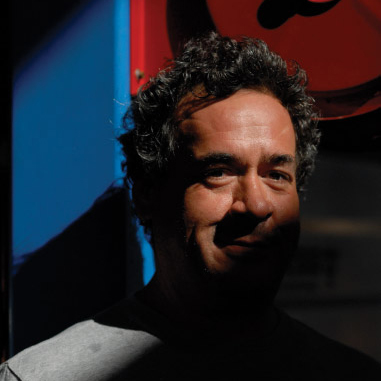 —
​MARK HEROLD, Winemaker
Earning a PhD in Ecology with an emphasis on Nutritional Biochemistry, Mark had settled on a career in Aquaculture. It took just one wine harvest during grad school to set Mark on a new path as a winemaker. In 1996 Mark began his career as the lead enologist at Joseph Phelps Vineyards. Mark's unique background in science and Ecology enabled him to embrace a non-traditional approach to all aspects of winemaking research; initiating protocols that would produce some of the very best wines in the Napa Valley.

In the early 2000's Mark established his personal brand Merus which garnered the attention and accolades of wine critics and consumers alike, marking his place in the world of "cult-wine". While Mark is renowned for his unique style of winemaking, his conservationist
approach is one in which the vineyard is the fundamental key to wine quality. Sharing Moon Hollow's dedication to excellence and sustainability from vine to bottle, Mark joined the team as winemaker in 2017.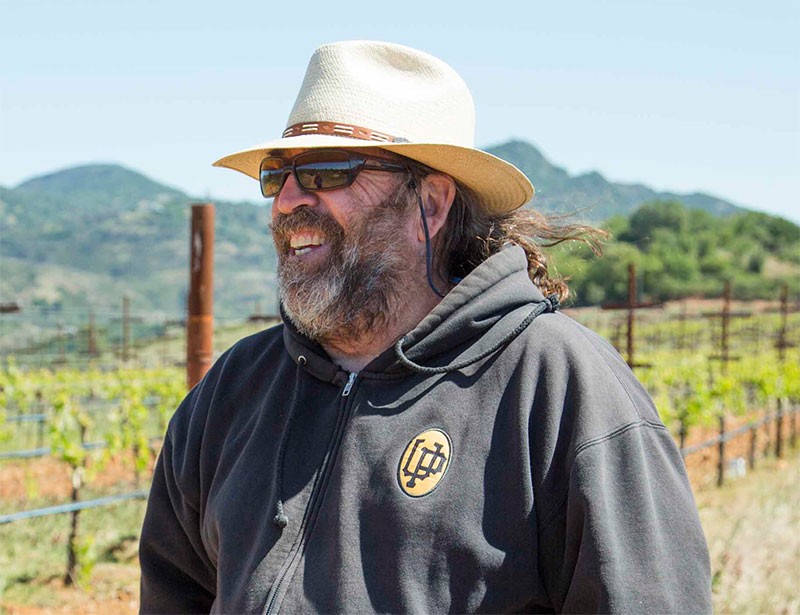 —
​PHIL COTURRI, Viticulturist
If you ask him, Phil Coturri might quote a Levon Helm song and describe himself as a "poor old dirt farmer". However, after 35 years pioneering organic and biodynamic winegrowing in California descriptions range from "famed organic viticulturalist" by the Hollywood Reporter to "the ubiquitous wizard of sustainable winemaking" by Sonoma Magazine. He was born with the cultural palate of Italian immigrants, weaned on the music and ethos of San Francisco in the 1960's and planted deep into the rocky hillsides of Sonoma Valley.
With his company Entreprise Vineyard team he is the "Chef d'Orchestre" of the Moon Mountain District of Sonoma AVA vineyards he can literally oversee from his living room window and where Moon Hollow Ranch is located. A beautiful natural wonders garden of his creation where his herd of vines grows strong of all of his Sonoma shepherd experience.