April 26, 2021 |
Suzanne Harmon
Our flock of Babydoll Southdown sheep are integrated into the lifecycle of our vineyard. In winter and early spring the sheep graze the cover crop, reducing the need for mowing, while fertilizing as they go. Here are before and after photos of the vineyard.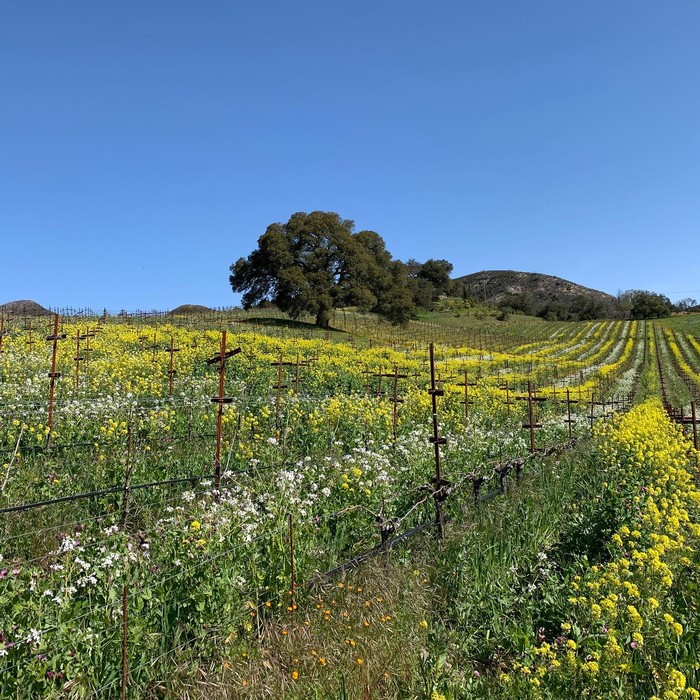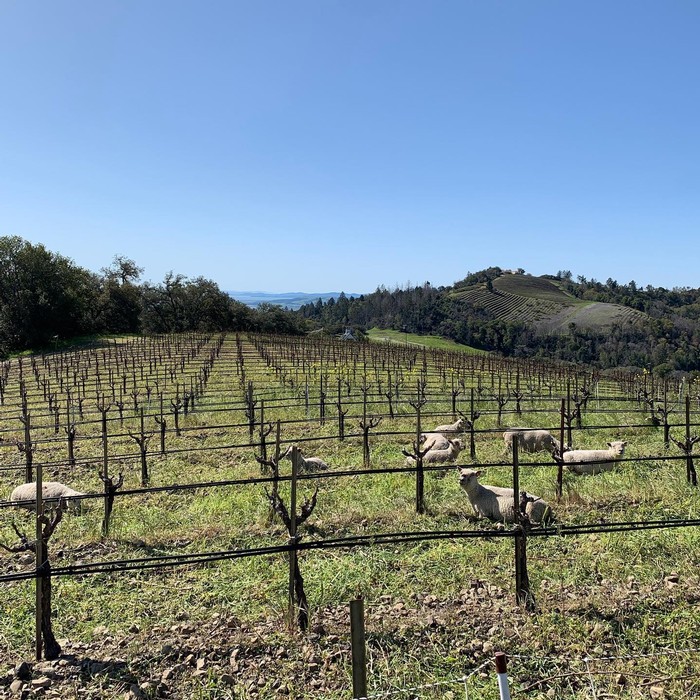 The sheep are removed from the vineyard to other areas of Moon Hollow once the vines awake
from dormancy.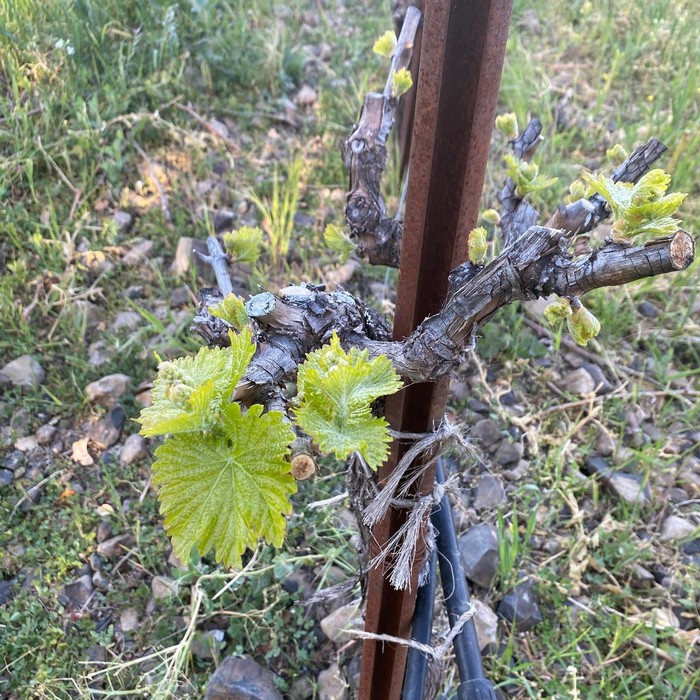 —
Suzanne Harmon is Gardens and Livestock Manager at Moon Hollow Ranch, she draws upon these experiences to integrate different aspects of ranch operations into the natural environment of the property, using regenerative grazing for carbon sequestration, invasive plant management and fire fuels reduction, while working to preserve and improve habitat for native wildlife and plants, including several rare or endangered species of plants endemic to the area. A long-time gardener, her work in conservation extends to the preservation of heirloom garden and food crop species as well heritage breeds of livestock, integrating the protection of our agricultural biodiversity into the ecosystem as a whole to protect these irreplaceable genetic resources.