CURRENT Gilts & SOWS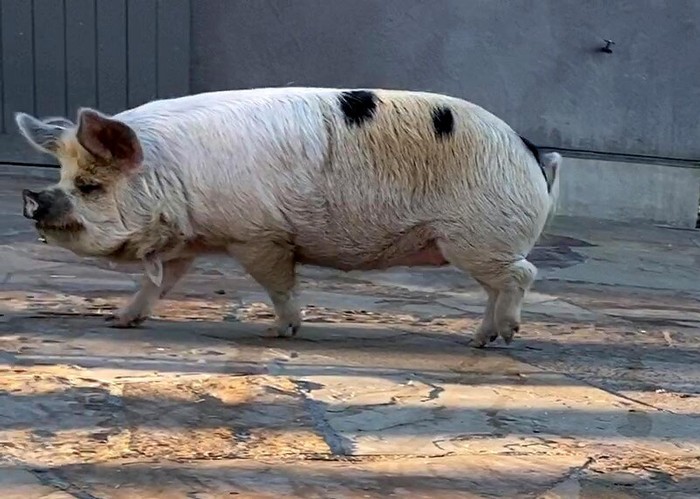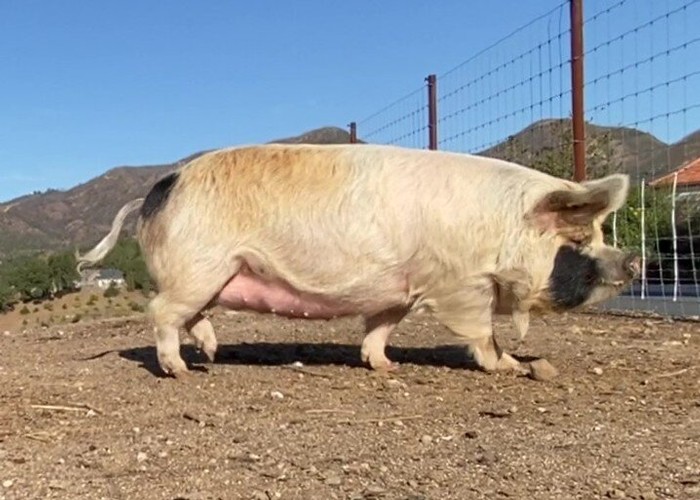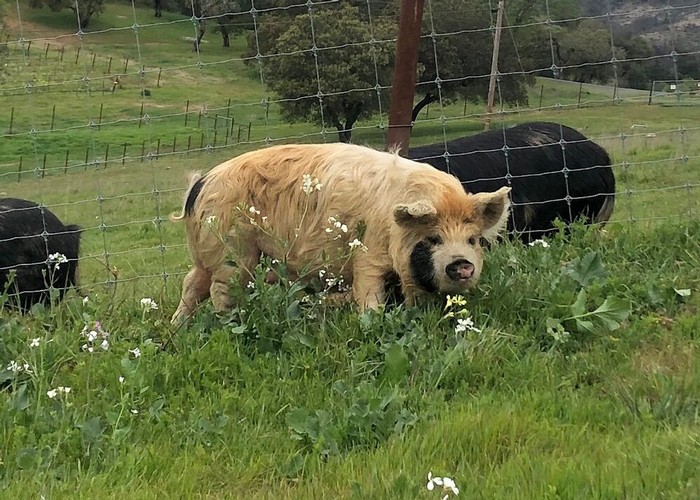 AKPR 12725 MHR Kereopa 2 "Nutmeg"
DOB 4/3/19, is a ginger/black tricolor Kereopa/Tonganui Gilt
---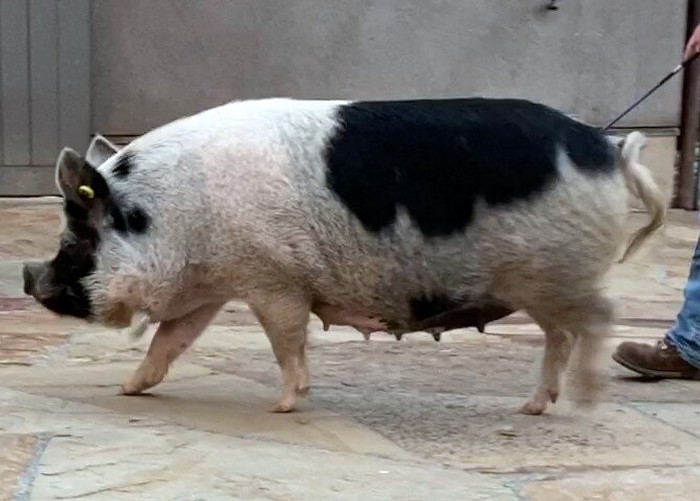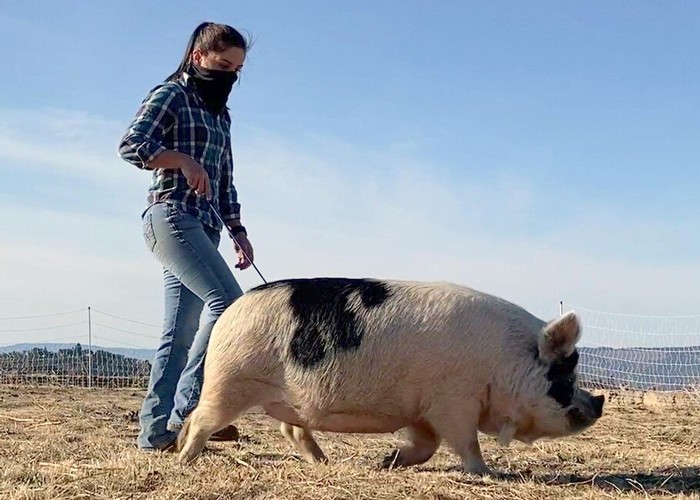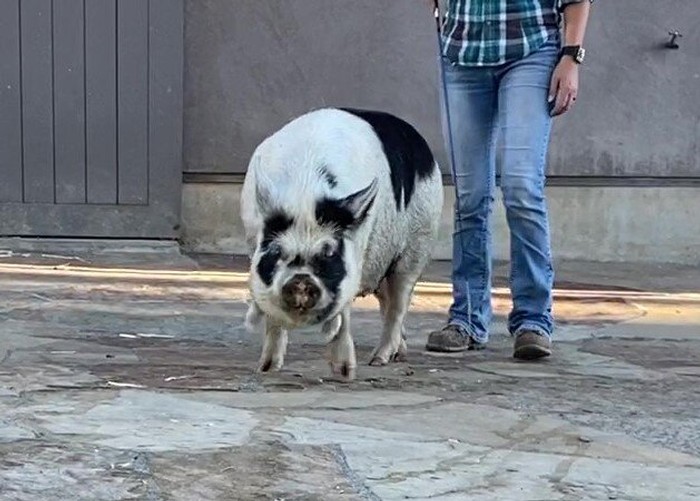 AKPR 10737 DDA Wilsons Gina 1 "Morwenna"
DOB 12/31/18, is a white/brown Wilsons Gina/Tutaki Sow
---
Grand Champion AKPR 7363 USA Tapeka 11+ "Hermosa"
DOB 1/9/18, is a high percentage white/black Tapeka/Tutaki Sow
---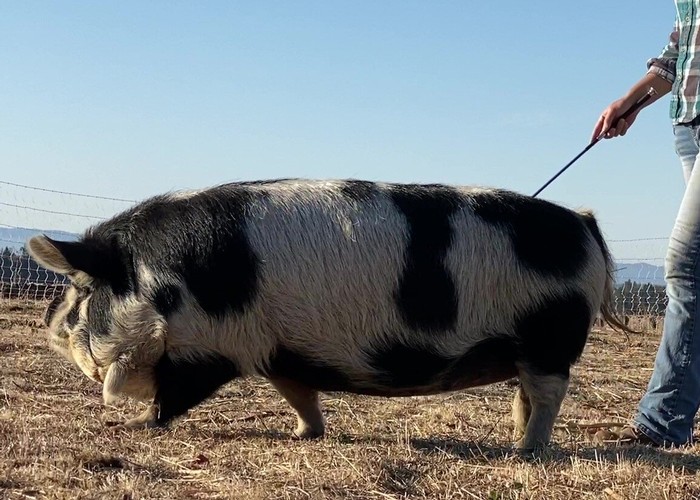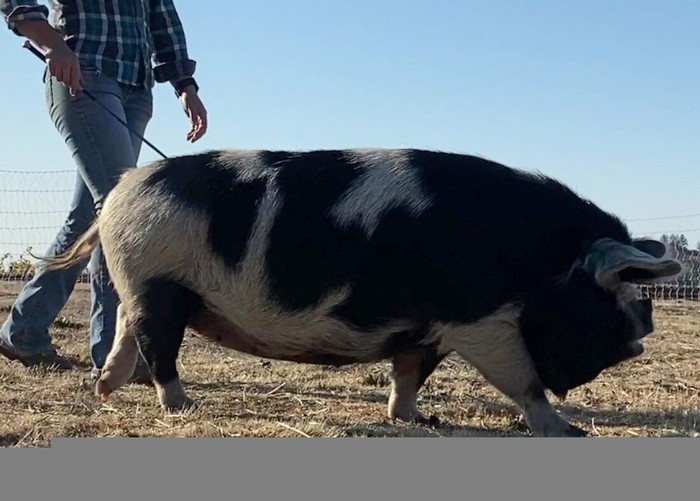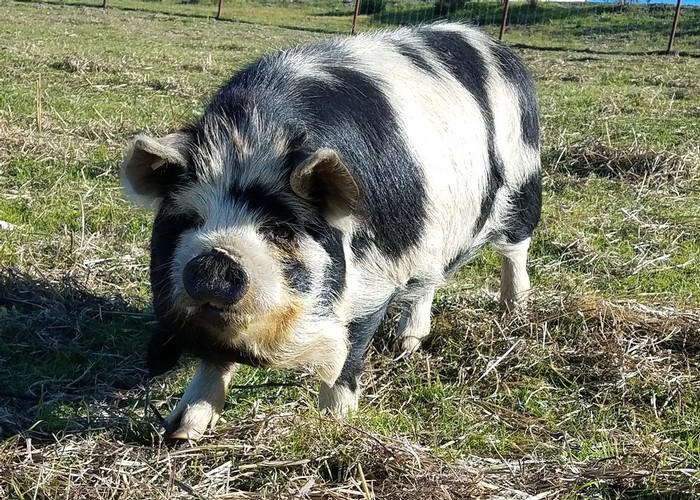 Champion AKPR 5116 CH LOLA Jenny 1+ "Snoots"
DOB 4/28/16, is a white/black Jenny/Andrew
---
We are expecting a Jenny/Boris litter in early September 2021. All breeding stock are double-wattled and have evenly spaced teats.
Current prices are as follow:
Prices begin at $800 for an IKHR (formerly AKPR) registered gilt or boar
Meat barrows begin at $300 at weaning and prices increase as the pig nears finishing weight.
Litters are ongoing, so purchases and reservations may be made at any time. Please fill out the 2021 Kunekune Request Form to place your purchase request, availability and pricing.